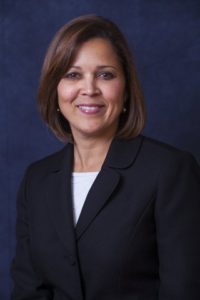 Michelle Gobert is a small business owner with 25+ years of experience in the ever-evolving large-format digital printing industry. As an award-winning entrepreneur, Gobert has worked the gamut of clients that include the National Football League (NFL), Major League Baseball (MLB) and thousands of small business in the Gulf Coast Region.
Gobert began her career as a graduate of Xavier University of Louisiana in 1989 where she received a bachelor's degree in accounting. She furthered her studies at the Tuck School of Business at Dartmouth University in 2003 and is a Graduate of the Goldman Sachs 10,000 small business program.
Gobert has served as the president, owner, and operator of Signs Now New Orleans since 1990. Her core competencies include utilizing the latest digital print technologies and development of innovative marketing and branding solutions. International sporting events are one of Gobert's major annual projects. Since 1997, Gobert was part of a traveling NFL Super Bowl team for eighteen years. She and her team of professional designers work on graphics and production of wayfinding solutions for the NFL Super Bowl. Gobert establishes an onsite print-on-demand facility within the stadium handling a variety of special event signage products such as wall murals, banners, floor graphics and locker room décor.
In 2017, Gobert's existing sign shop underwent a brand transformation. Signs Now became image360. The new name brings a fresh approach to professional graphic solutions with enhanced customer service.
Currently Gobert is a board member of the New Orleans Chamber of Commerce, GNO, Inc., Big Picture Editorial Board, Immediate Past Chair for the New Orleans Regional Black Chamber of Commerce and serves on the Economic Development Advisory Committee for the City of New Orleans. In the past she has served as Regional Director for Signs Now Corporate Offices, Parent's Club school boards at Ursuline Academy and St. Andrew's Episcopal School.
In her role as Chairperson for the New Orleans Regional Black Chamber of Commerce her goal was to generate opportunities for economic advancement that help to empower and sustain member businesses. During her tenure as Chair the organization grew from under 100 members to just under 250 members.  The organization adopted a strategic plan that it is carrying out to date.
Gobert began a consulting and advertising sales company, TransMedia, LLC, in 2014 to meet the evolving demands of her growing role with Interspace/Clear Channel Airports.  Gobert began as a service representative with Interspace Airport Advertising in 2004. The relationship quickly grew from providing maintenance and production services to include marketing and sales, project management and relationship building at the airport. In Gobert's role as General Manager for Interspace/ Clear Channel Airports, she manages the local operations for both the New Orleans and Baton Rouge airports.
Gobert has received many awards over the years for sales, economic empowerment and operational excellence but she is most proud of her efforts with her family.  She and her husband of 29 years have raised three beautiful children and have one granddaughter.